Potato baskets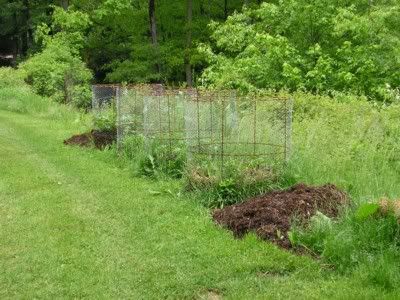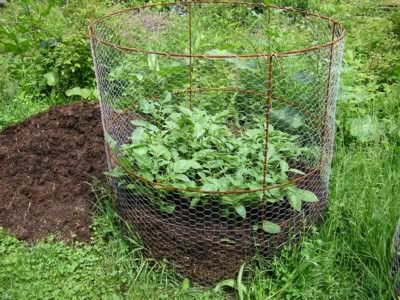 Moved the girls to a prime resort area next to the pond, hope they can eat more bugs there. Now that Wnada and Gina aren't coming, the chickens will pay me rent with eggs.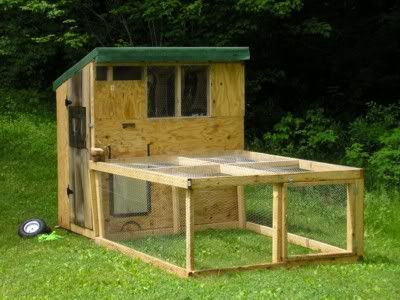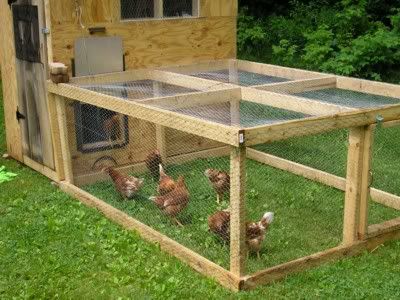 Where do big strawberrys come from? Big ole plants... Last year we harvested only 8 quarts after I caught my dog eating the red ripe ones. I ended up going to my local berry farm to put food stores up for the whole winter. The last jar of jam was opened last week.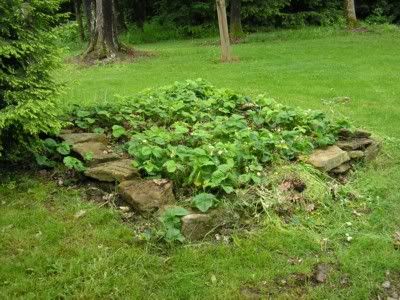 General garden photos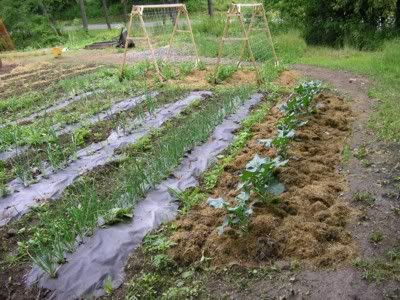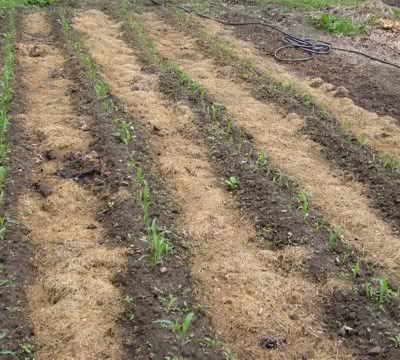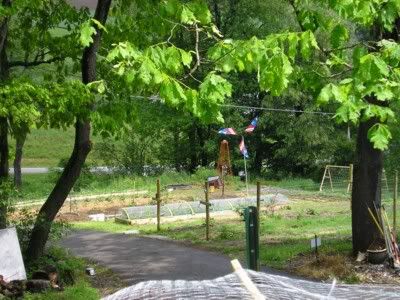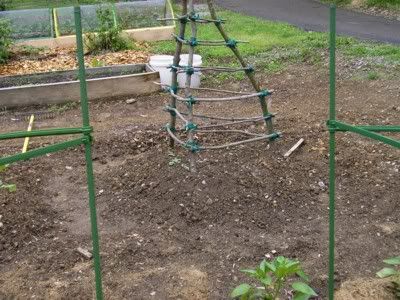 I built a Rhubarb box last weekend and found some new plants locally.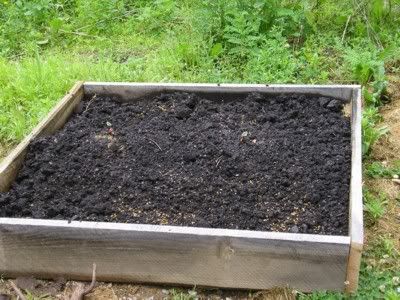 Here is a picture of my garden pad, showing this to pass on my idea. It is part of a Army sleeping pad that I found at a garage sale last year for $2, I purchased 2. These are great for summer, wet weather and cold camping. I also made myself, DW, DD and DS all knee pads for the garden. Sometimes while working in the garden, I will take a break and sit on it, hence its size. If DW isn't helping me in the garden I'll pinch hers to flip-flop them while moving down a row. As you can see, I just ran over as it stays in the garden. I forgot to put a rock on it and the wind blew it to the side. It doesn't absorb water either.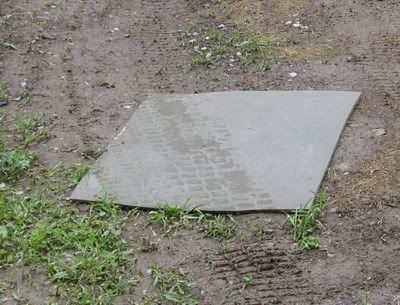 I added a solar heater to my pool this year, I installed one last year but it wasn't big enough, it helped so I added another one.